C
hina Chaozhou Spring Oolong Tea Old Bush More Than 300 Year Wu Dong Mi Lan Xiang
Grown at over 1000 meters on Wudong Shan in the Fenghuang tea mountains
This tea is fruity, sweet-honeyed base, light-bodied and incisive, with a surprisingly pleasant bitter edged aftertaste. Some says it has a sweet lychee flavor. Suitable for multiple infusions.
The Honey Orchid Dancong belongs to the honey aroma category, and only the high mountain Mi Lan Xiang has this honeyed floral aroma and taste. Once brewed, this tea will deliver a slightly roasted flavour combined with a floral aroma and the distinctive sweet honey after taste. This tea is also delicious if allowed to cool, when the flavours become more pronounced.
packing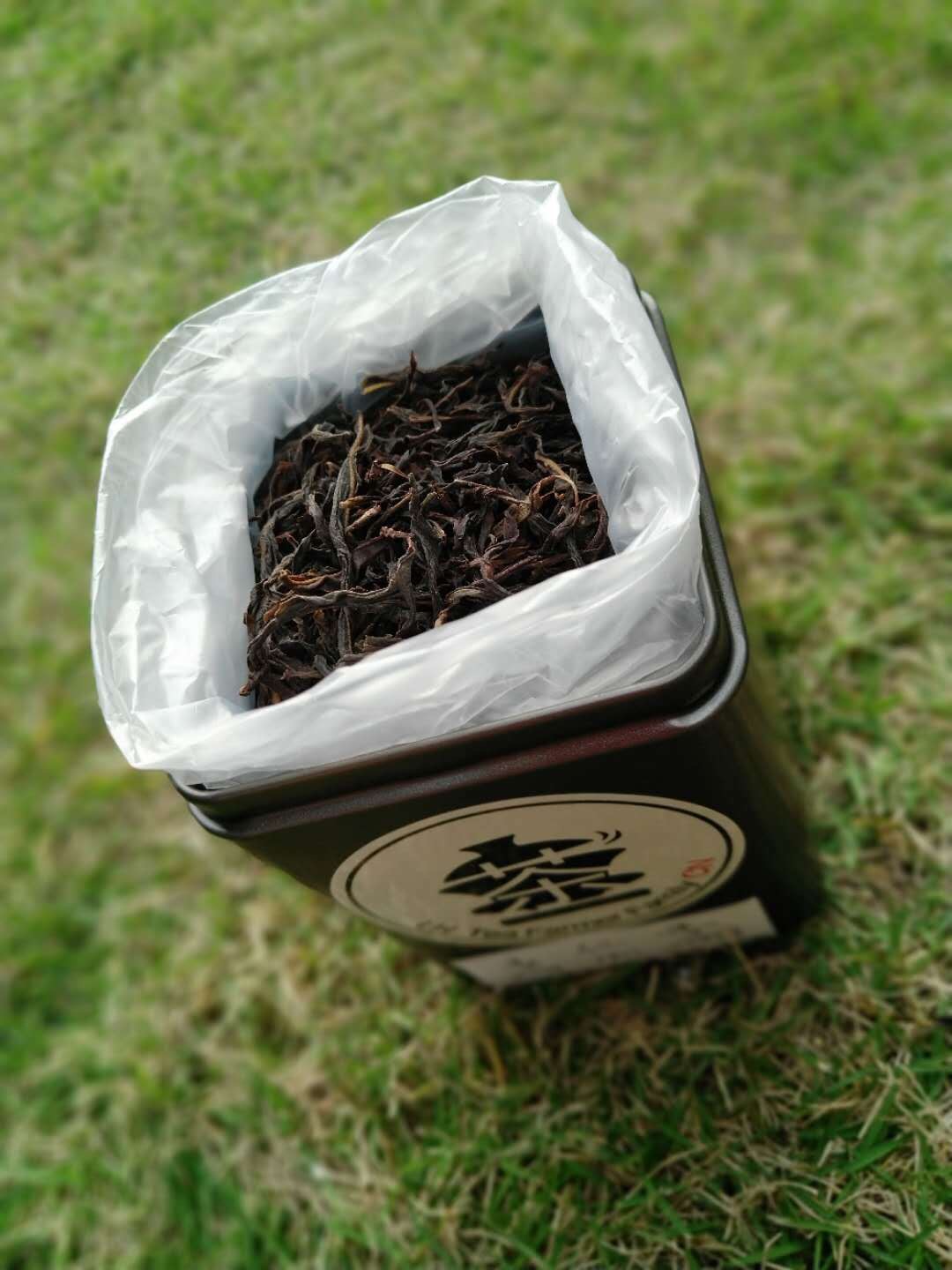 tea harvesting and sunning Closed type air conditioner room high temperature stir fixation ,rolling into bar - type, carbon baking to dry .
Brewing vessel: Gaiwan (120-150cc capacity) or Yixing tea pot (120-150cc capacity)

Water: Purified or mineral water is the best.

Brewing water temperature: Over 95°C or 203°F.
Used tea amount: Gaiwan or Yixing pot :5-8grams per Gong Fu Cha; (based on personal taste)

Brewing Steps:

1) Warm up- First to warm up the vessels, then to pour out the hot water;

2) Smell dried tea fragrance- Then put the teas in Gaiwan/Yixing Pot, cover the lid, and shake the Gaiwan/pot gently for about 3 seconds, then smell the dried leaves aroma.

3) Wash the tea quickly- Pour the hot water into the Gaiwan/pot and pour out the water quickly; then smell the tea aroma on the lid first to enjoy the pleasing Oolong tea aroma;

4) First infusion- pour the hot water into the Gaiwan/pot again, and steep for about 3-5 seconds before pouring out(based on personal taste);

5) Coming infusions- the steeping time for the successive infusion can be 3-5 seconds longer than the previous infusion.
Spring Oolong Tea Old Bush More Than 300 Year Wu Dong Mi Lan Xiang
wudong mi lan xiang this tea brews to an amber liquor with a smooth honey flavour, delicate floral fragrance and lingering sweet aftertaste.with repeated brewing, this develops to a rich peach taste
Wudong Mi Lan Xiang Dancong is Highly-roasted baked by traditional charcoal way; it enjoys strong, delicate honey aroma with light floral aroma as well; sweet taste with lingering after taste sweetness; rich & complex mouth feeling after sipping the tea liquid.



Original: fenghuang moutain Chaozhou, Guangdong province
Tea master : Song Lin
Harvest time: 2019 spring
Picking standard: Two or three half-matured tea leaves
Dried tea color: Bloom dark brown color
Shape: Tight, lightly-twisted stick shape
Aroma: Natural, fresh nutty aroma, with unique honey & floral fragrance
Taste: Mellow taste, with long-lasting sweetness
Tea soup color:Bright golden yellow